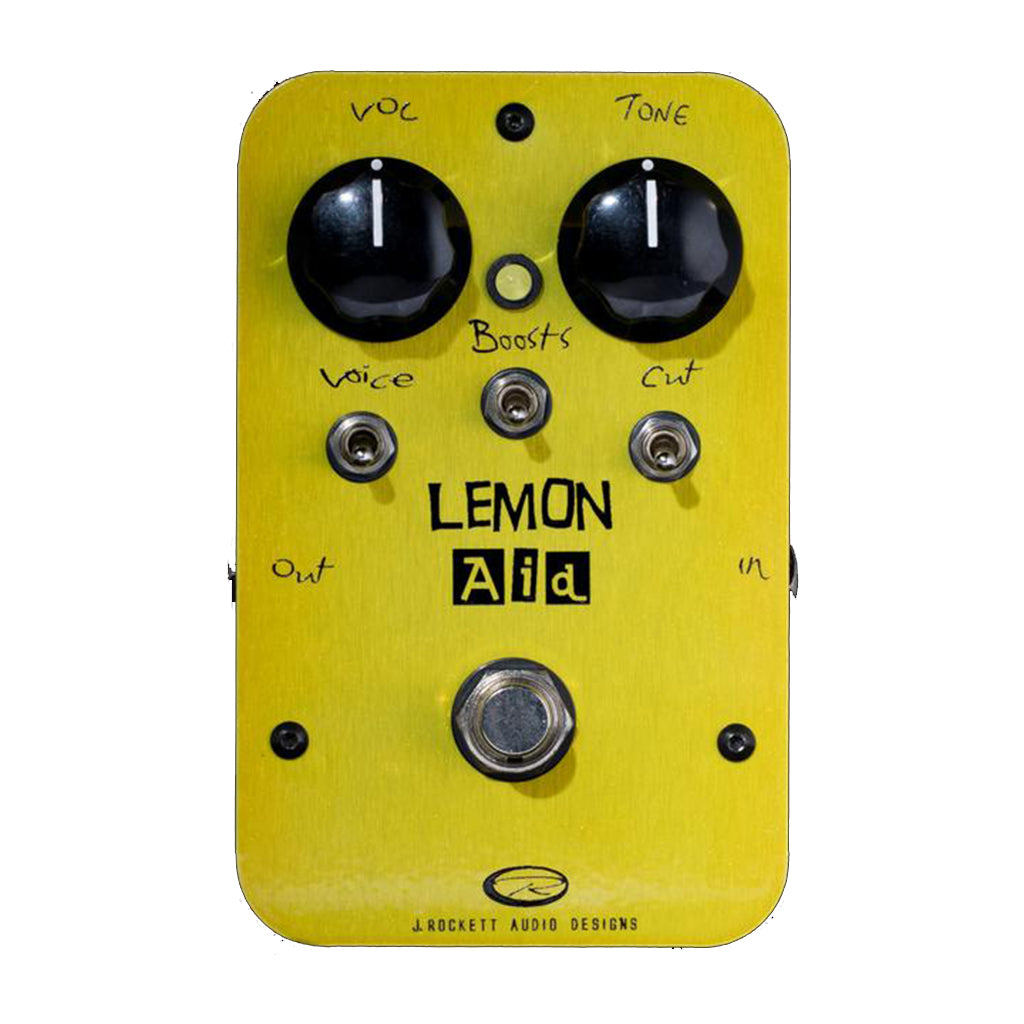 J. Rockett Lemon Aid Preamp
JR-LEMONAID
---
In stock, ready to ship

Inventory on the way
The Lemon Aid was the most difficult pedal to name due its versatility. It is a boost pedal in essence but it also acts as a sort of preamp or frequency modifier. This pedal offers a clean, treble and full boost all in one. However, each boost position is adjustable in several aspects. You can make any one of the desired boost settings either thicker or thinner or you can cut the overall output to make the effect more subtle. The combination of all of the available settings gives you a myriad of boosts and frequency modifications. We love to use it as a lead boost for any overdrive but, on its own, you can achieve the most lush and beautiful clean tones that sustain incredibly well. You can also run the pedal on its loudest setting and slam the front end of your amp for natural, crunchy tones. The Lemon Aid works equally well as a bass boost and an acoustic guitar preamp. This pedal will honestly improve the tones of every other overdrive pedal on your board!
Lark Guitars Difference: Lark Guitars takes great pride in making sure your shipment will arrive timely, correctly and as hassle free as possible. With the massive shift to more remote ordering of guitars and instruments, this process can be exasperating at times. It is our goal to minimize any of these feelings, making your transaction from purchase to playing as joyfully possible. For more info regarding our shipping methods, please visit here.
International Shipping:
We ship all over the world, please contact us with any questions you may have or to receive a detailed shipping quote! More info here.