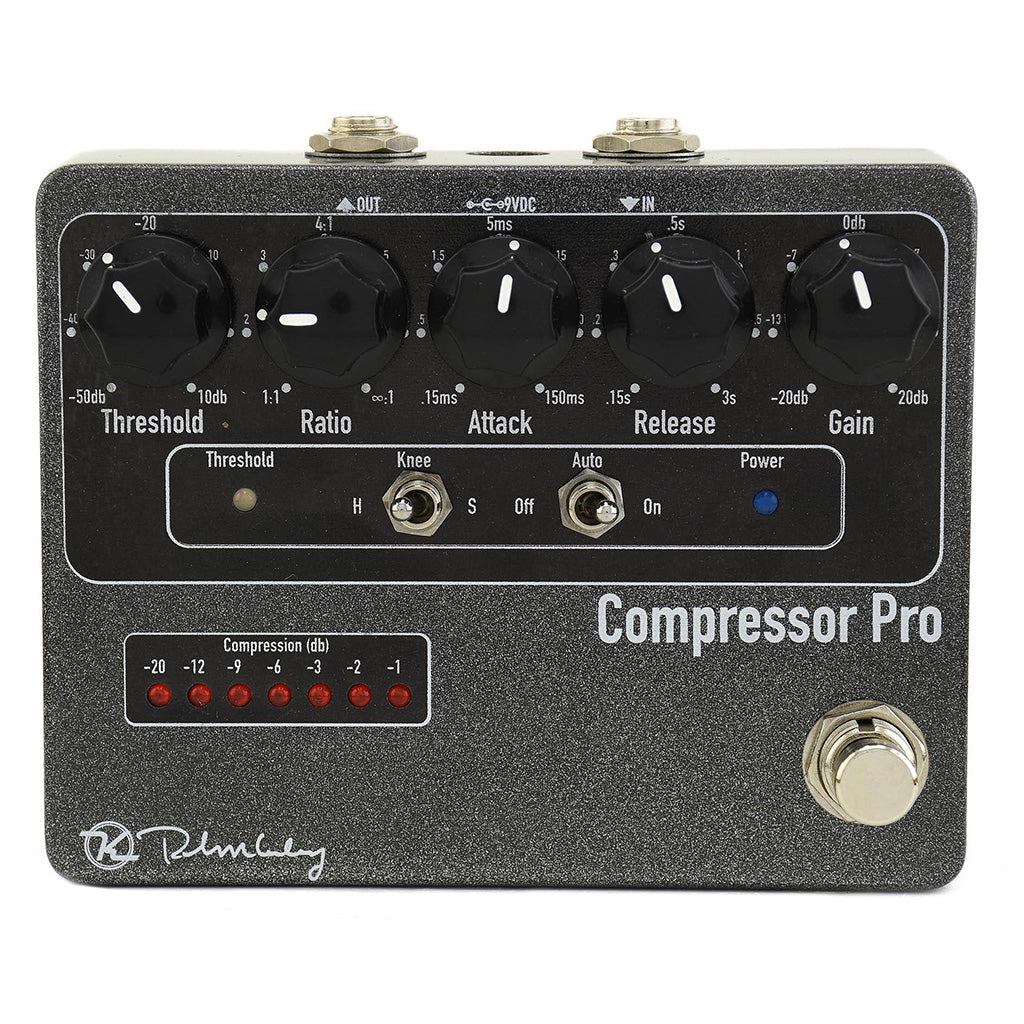 Keeley Compressor Pro
KCPRO-U
---
In stock, ready to ship

Inventory on the way
Keeley Compressor Pro
Keeley Compressor Pro.  The stomp-box sized compressor/limiter is made in Oklahoma, USA and engineered to be an indispensable tool for your musical endeavors.  It is in no way limited to be used with only guitar.  It has been designed to work as a studio compressor accepting any range of inputs and a frequency response and noise level matching the finest compressors made.
Introduction of Features
Compression LED Display – 7 Segment LED display for fast and accurate metering of compression and gain reduction.  Gain Reduction Levels of -1dB to -20dB are indicated.

Threshold LED Indicator – Bi-Color LED to indicate when compression is initiated and released.

Exact RMS Analysis (ERA) – Senses the true RMS value of the input program material such as your guitar, bass or drum machine.

Hard/Soft Knee Compression – Hard Compression for limiting or adding sustain, soft knee or Komfort Kompression for gentle compression, keeping performances lively and natural sounding without potential phase issues in parallel, or blending style compression.

Auto Mode – Program dependent Attack and Release times.  Set to Auto ON for worry-free performance and automatic Attack and Release times.

True-Bypass – No tone or signal loss when OFF
Lark Guitars Difference: Lark Guitars takes great pride in making sure your shipment will arrive timely, correctly and as hassle free as possible. With the massive shift to more remote ordering of guitars and instruments, this process can be exasperating at times. It is our goal to minimize any of these feelings, making your transaction from purchase to playing as joyfully possible. For more info regarding our shipping methods, please visit here.
International Shipping:
We ship all over the world, please contact us with any questions you may have or to receive a detailed shipping quote! More info here.