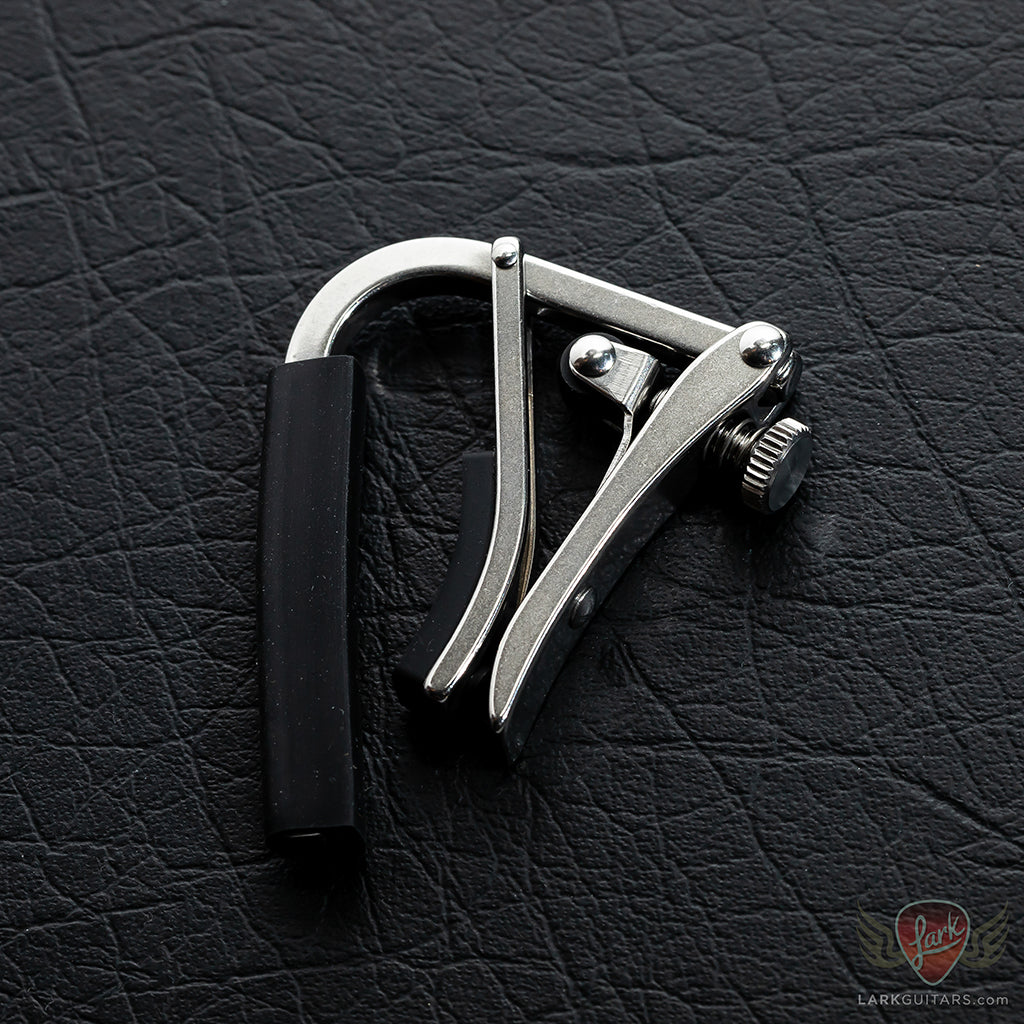 Shubb C4 Standard Capo 7.25" Radius Polished Nickel
C4
---
In stock, ready to ship

Inventory on the way
Capo designed with your vintage instrument in mind, properly radiused for 7.25".
When the Shubb capo was first introduced more than 30 years ago guitarists throughout the world fell in love with it. They're still in love with it today. We've given it a few tweaks through the years, but its basic mechanical principle remains the same: a unique over-center locking mechanism that provides an unrivalled combination of power, speed, accuracy and ease of use. One smooth flip of the lever locks it securely in place, and removes it just as quickly.
And the Shubb capo is BY FAR the best at not creating tuning problems. Its soft, resilient rubber is specially designed to work just like a fingertip, so it doesn't bend the strings over the frets. Its closing action is just like your hand, so it doesn't pull the string off center. As a result, no re-tuning is necessary!
Lark Guitars Difference: Lark Guitars takes great pride in making sure your shipment will arrive timely, correctly and as hassle free as possible. With the massive shift to more remote ordering of guitars and instruments, this process can be exasperating at times. It is our goal to minimize any of these feelings, making your transaction from purchase to playing as joyfully possible. For more info regarding our shipping methods, please visit here.
International Shipping:
We ship all over the world, please contact us with any questions you may have or to receive a detailed shipping quote! More info here.