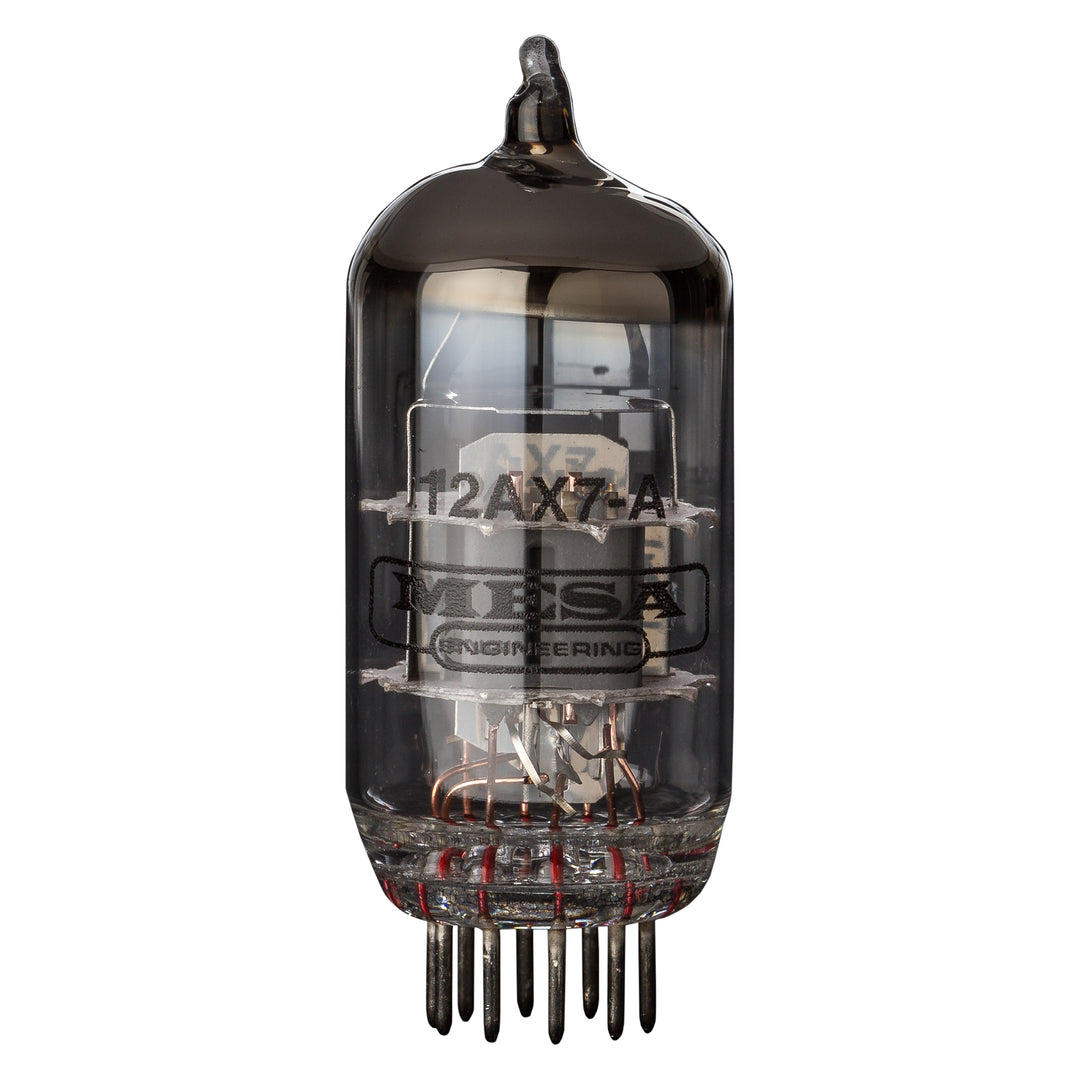 Mesa Boogie 12AX7 / ECC83 Preamp Tube
750150F
---
In stock, ready to ship

Inventory on the way
12AX7 PREAMP TUBES
12AX7 preamp tubes play a remarkable, dynamic role in the creation of the final tone in your vacuum tube amplifier. 12AX7s are components, early in the circuit, that determine how clean or, how lush, layered and massive the high gain will be – not to mention all the tonal shades of grey in between like clipped, overdriven and crunch sounds. MESA® 12AX7s provide the stability AND high gain required for extraordinary distortion sounds while at the flick of a switch, deliver the sensitivity and brilliance needed for some of the world's most detailed, crisp clean sounds as well as the subtleties of the in between gain ranges.
MESA® preamp tubes are among the highest quality available and selected for their exceptional full-range tonal quality, stability, low noise and low microphonics. They provide the maximum level of high gain output with low sensitivity to microphonic noise while producing a balanced response across the tonal spectrum that is extremely lively, open and expressive. All MESA tubes offer unsurpassed consistency and reliability for ANY tube amplifier, and certainly MESA amplifiers!
Remember… our dedication is to create the world's finest tube amplifiers. And to achieve that goal requires a deeper commitment to tube quality… because the reputation of our amplifiers depends on it.
Lark Guitars Difference: Lark Guitars takes great pride in making sure your shipment will arrive timely, correctly and as hassle free as possible. With the massive shift to more remote ordering of guitars and instruments, this process can be exasperating at times. It is our goal to minimize any of these feelings, making your transaction from purchase to playing as joyfully possible. For more info regarding our shipping methods, please visit here.
International Shipping:
We ship all over the world, please contact us with any questions you may have or to receive a detailed shipping quote! More info here.