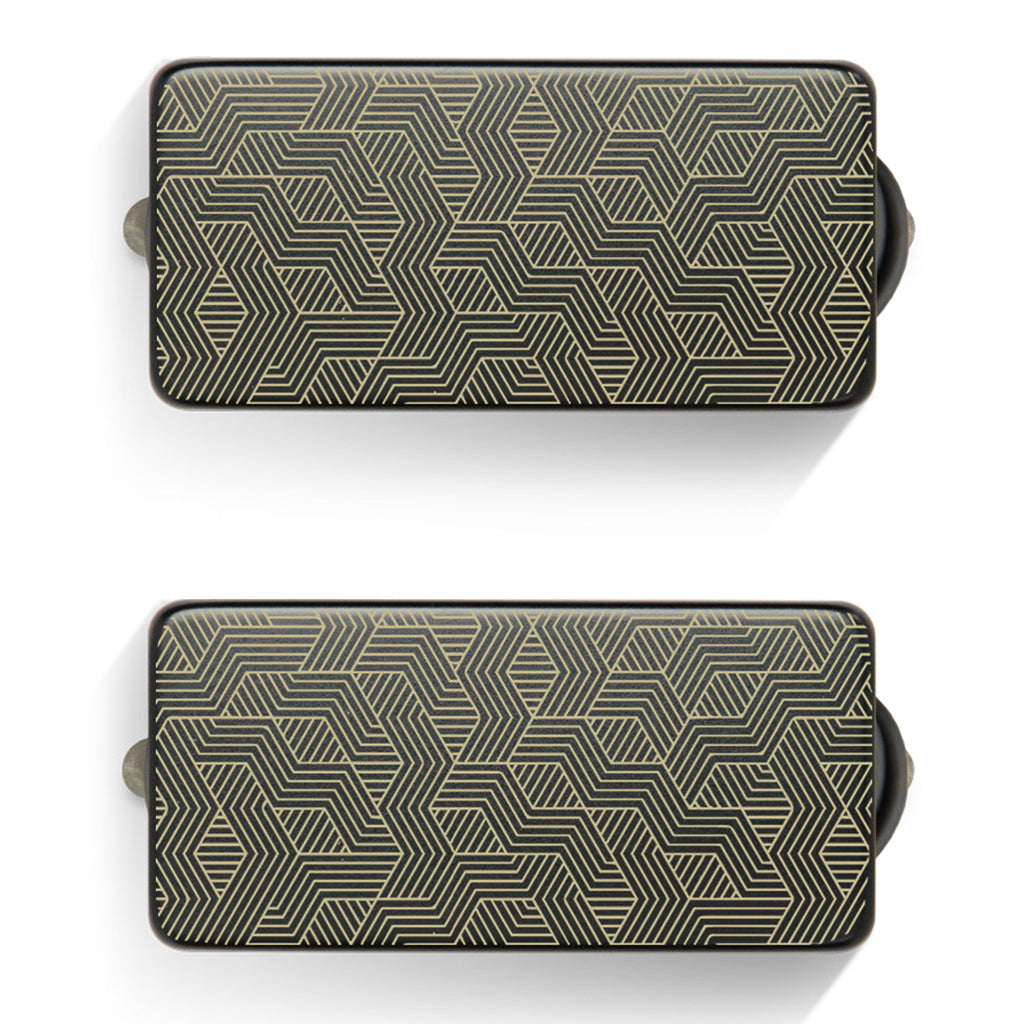 Bare Knuckle Polymath Humbucker 7-String Set - Nolly Etch
Poly-Noly-7
---
In stock, ready to ship

Inventory on the way
Adam 'Nolly' Getgood signature humbucker set
"The Polymath humbuckers are an antidote to scooped, harsh or boomy tone, they're all about broad, characterful midrange, addictively juicy playing feel and trim, percussive low end.
They've got just the right amount of output to be capable of any style, whether classic cleans, wailing leads or brutal chugs and anything in between.
That said, the Polymaths have real personality too: the bridge pickup has chunky pick attack, vocal midrange and a harmonic richness that glorifies the nuances in your playing, while the neck pickup is deep, woody and clear when clean, taking on a liquidy and articulate character under gain.
Dynamics-wise, the Polymaths are right in the sweet spot again: they have a rewarding responsiveness that invites you to dig in, but they're not fussy or unflattering on your technique.
The coils also combine and split beautifully, but my personal favourite is the parallel-coil sound of each pickup - they really sound somewhere between a P90 and a hot tele. It's amazing to have such genuinely usable alternative voices at your disposal.
I couldn't be happier with the Polymaths, they are truly a "Goldilocks" pickup set that I know will sound amazing in any style of guitar, and in any tuning range."
Polymaths are available with 4 conductor hookup for advanced wiring concepts, as well the full range of Bare Knuckle finishes, including a custom 'Nolly' etch and pickup tattoos. 
Applications: All Rock and Progressive Metal Styles
Suitability: All solid body and semi hollow guitars including baritones, multi-scales. Any guitar that requires depth and control in the bass, vocal mid range and detailed, full highs.

Specification

Position: Bridge
DC Resistance: 14.2 kΩ
Magnet: Alnico 5
Spacing: 7-String  

Position: Neck
DC Resistance: 11.9 kΩ
Magnet: Alcino 5

Lark Guitars Difference: Lark Guitars takes great pride in making sure your shipment will arrive timely, correctly and as hassle free as possible. With the massive shift to more remote ordering of guitars and instruments, this process can be exasperating at times. It is our goal to minimize any of these feelings, making your transaction from purchase to playing as joyfully possible. For more info regarding our shipping methods, please visit here.
International Shipping:
We ship all over the world, please contact us with any questions you may have or to receive a detailed shipping quote! More info here.