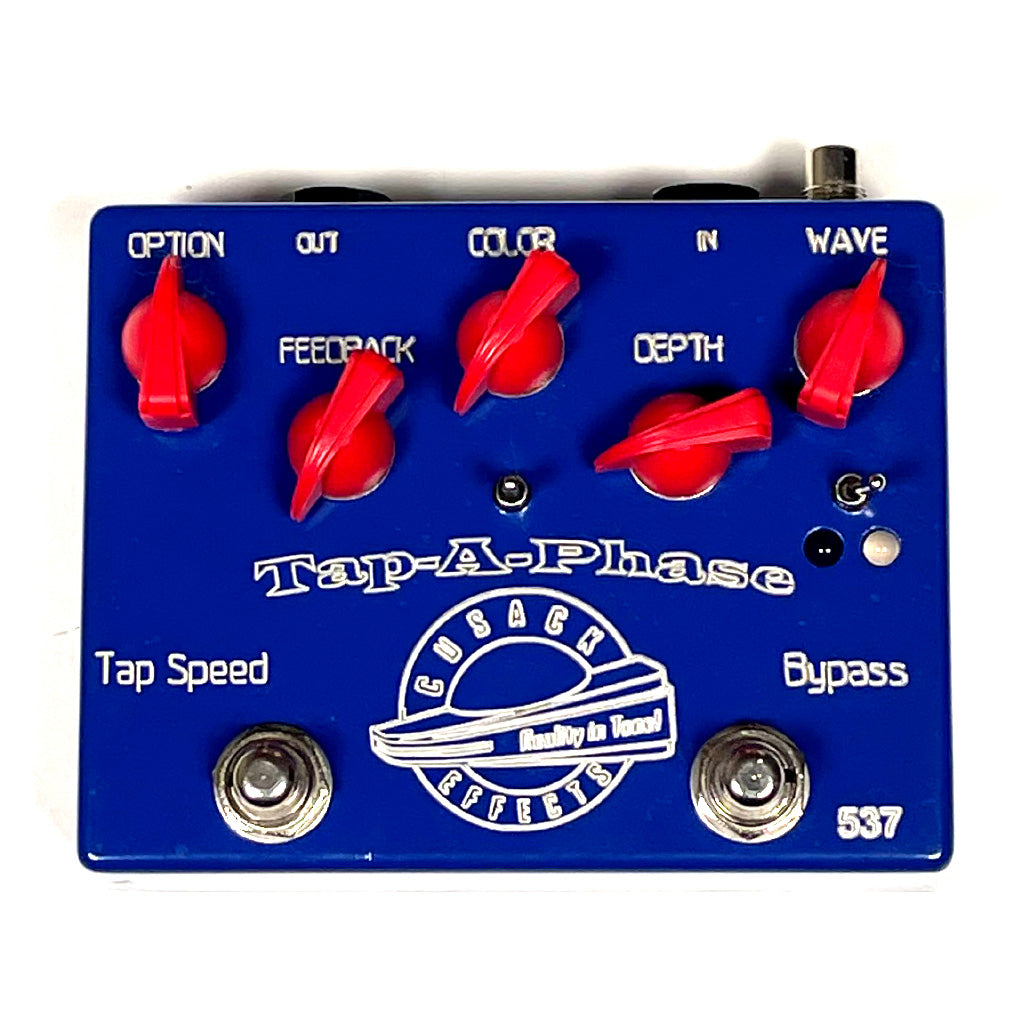 Cusack Music Tap-A-Phase V2
CM-TAP-PHASE-V2
---
In stock, ready to ship

Inventory on the way
The Cusack Effects Tap-A-Phase is the world's first analog phase pedal with Tap Tempo built in. 24 Waveforms, Depth, Color, and Feedback controls allow you to mimic almost any phasing sound.

The Tweaker Option, now included with all pedals, adds two switches to the pedal, making it more versatile and easily customizable to suit your tastes. One switch allows: selection of feedback, no feedback or vibrato modes. The other switch selects between 3 banks of waveforms.

The Fade-in, Brake Speed, Tap Divide and Tempo are all programmable for each waveform independently. Once you have the settings for a given waveform simply push BOTH footswitches as the same time to save those settings.

An external RCA jack on the back of the pedal can be used as either a Tap IN, or OUT. Connect a cable from the RCA jack to another pedal's Tap input to use the internal switch on the Tap-A-Phase to tap both at the same time. You could also set the tempo remotely by plugging the PBT Tap Out or Remote Tap Switch into this RCA jack.
Lark Guitars Difference: Lark Guitars takes great pride in making sure your shipment will arrive timely, correctly and as hassle free as possible. With the massive shift to more remote ordering of guitars and instruments, this process can be exasperating at times. It is our goal to minimize any of these feelings, making your transaction from purchase to playing as joyfully possible. For more info regarding our shipping methods, please visit here.
International Shipping:
We ship all over the world, please contact us with any questions you may have or to receive a detailed shipping quote! More info here.