The Badlander is the latest in a long line of iconic Rectifiers that carries the tradition of these high performance, high gain amplifiers forward with a tighter low end, more aggressive mid character and enhanced harmonic content thanks to an all new preamp and power section featuring either two or four EL34s. The Badlander stakes its own new ground and pays homage to Heavy sounds and far more, in its own distinctive, more percussive way.

The Badlander emerges with a new voice and a new attitude that's ready for the task of re-defining what a Rectifier is. A Recto right for the Times and born to be as Heavy as you need it to be…Or not be. Either way, It's not your '90s Recto, and regardless of the Era you came up in, the Badlander's got serious Game reserved in your name.
Amp Type: Tube
Chassis Material: Aluminum
Power Amp Tubes: 2x Mesa EL34 (or 6L6/Bias Select)
Preamp Tubes: 5x 12AX7
Rectifier Type: Silicon Diodes
Variac Power Switch: Power Switch
Bias Switch for Alternate Power Tubes: 6L6 or EL-34
Bias: Maintenance Free Fixed Bias
Wattages: 50/20 watt - Global
Channels: Two Channels, Fully Independent, Footswitchable Channels, each with 3 Mode Channel Cloning and CabClone IR Controls
Style Modes: Three
Modes Per Channel: Clean, Crunch & Crush 
Cabclone: Built-in, Channel Assignable CabClone IR (Cabinet Simulator & Reactive Amp Load) features:
Preset 1 = 4x12 Rectifier Standard (closed back)    Preset 5 = 1x12 Thiele (closed back, front ported)
Preset 2 = 4x12 Rectifier Traditional (closed back)  Preset 6 = 2x12 Lone Star (open back)
Preset 3 = 2x12 Rectifier Horizontal (closed back)   Preset 7 = 1x12 Lone Star 23 (open back)
Preset 4 = 1x12 Rectifier (closed back)                      Preset 8 = 1x12 California Tweed 23 (open back)
Open System, Third-Party IR Compatibility via USB connection allows open access to download, store and use your favorite IRs of choice (USB 2.0 A to B connection cable (not included) is required for managing IR file directory)
Extra "Cabinet Library" Space for storing additional IR favorites, beyond the 8 factory-loaded Presets, for native access via any USB computer connection
IR Controls: Level, Balanced XLR Direct Output (Contolled by the level control) Headphone Output Jack, Ground Lift Switch
Effects Loop; Fully Buffered FX Loop 
Switching Jack Options: Channel, 1- Button Footswitch (Channel 1/2)
Speaker Outputs: 16, 8 , 4
Demensions: 9 5/8" x 22 3/4" x 10 3/8" 
Weight: 31 lbs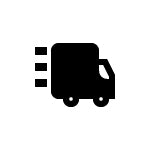 Fast Shipping
Lark Guitars takes great pride in making sure your shipment will arrive timely, correctly and as hassle free as possible.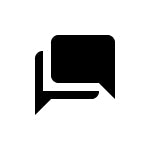 Product Support
We're here to help, ask away! Every item we sell includes free product support!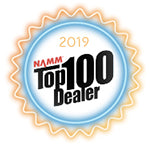 NAMM Top 100 Dealer
Lark Guitars is a proud NAMM Top 100 Dealer that is committed to music in our community.

Why Choose us?
We're musicians too!
Here at Lark Guitars we go above and beyond to ensure your experience, and purchase is great!
★★★★★

All I can say is wow.... The selection of guitars, amps and accessories is amazing. Staff was very friendly and attentive.. I'm not a great guitar player but man the staff treated me like I was a rockstar.. Will be buying from them in the future.

G. Sanchez
★★★★★

This guitar store is Awesome, Amazing I caught myself salivating over the deliciousness on every wall and the store clerks are knowledgeable beyond my many moons of guitar playing. My new favorite place on Earth.....

C. Deosdade
★★★★★

This is easily the best guitar shop I've ever been too and the staff was very helpful and knowledgeable.I purchased a Mark V 25 and Mesa headtrack pedal and I am definitely looking forward to going back in the future to get more gear.If you're looking for great gear this is the place to go 🤘🏻

Bryan Miller