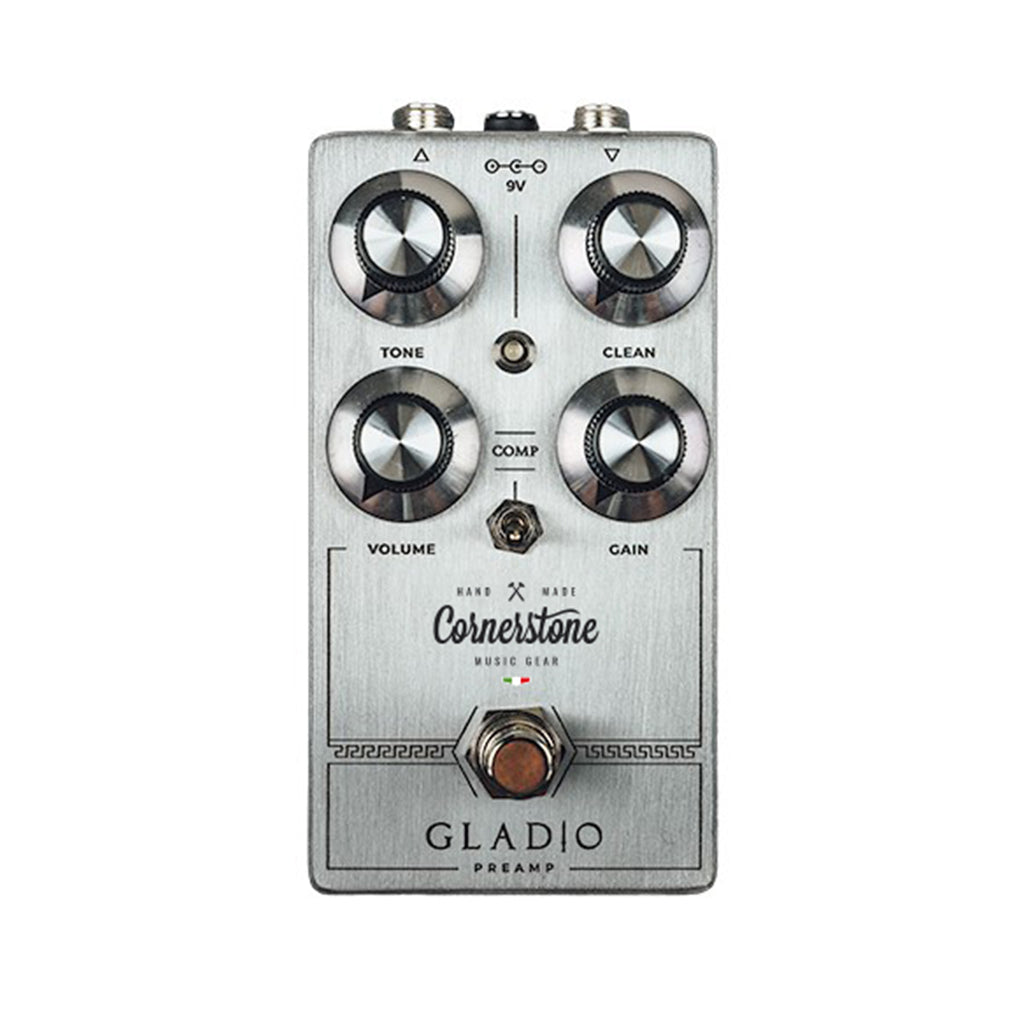 Cornerstone Gladio SC Preamp
Gladio SC
---
In stock, ready to ship

Inventory on the way
How long have you been playing Steve Ray Vaughan songs eventually realizing that somehow you can't really nail his sound? The Gladio SC is meant to reach it by adding the special Clean volume knob. You can't really nail SRV drive tone if you don't put the clean sound into the equation. Start your Texas blues journey here.

I know trying to recreate the sound of an artist can be very challenging, especially when the artist's sound is made with legendary gear. Like a Dumble amplifier.
The Gladio journey started with researching Robben Ford's sound. Now we extend our research to another great Dumble user.
Steve Ray Vaughan.
Let's face it, how many times have tried to get his tone? A lot I guess. Just as I did. Just as everyone playing blues did.
But here's an important thing I've learnt while searching for his tone:
You can't really reach his drive tone, if you don't put the clean guitar sound into the equation.
That's probably weird but it's true: if you add a portion of the guitar's clean sound on top of the overdrive sound (without reducing it) you can get a LOT of different sound textures getting very close to SRV tone; in particular the sound gets warmer and you can clearly feel the uncompressed attack of the notes.
This is exactly what the Gladio Single Channel (SC) is designed to offer.
Clean knob together with the compression toggle switch, are opening up to a whole new level of drive experience, feeling almost like you're playing with two amps, one clean and one dirty.
Classic ROBBEN FORD sound is with High compression setting and clean at minimum.
Classic SRV sound is with low compression setting and clean halfway 
Take control over the dynamic of your pedal!
Lark Guitars Difference: Lark Guitars takes great pride in making sure your shipment will arrive timely, correctly and as hassle free as possible. With the massive shift to more remote ordering of guitars and instruments, this process can be exasperating at times. It is our goal to minimize any of these feelings, making your transaction from purchase to playing as joyfully possible. For more info regarding our shipping methods, please visit here.
International Shipping:
We ship all over the world, please contact us with any questions you may have or to receive a detailed shipping quote! More info here.