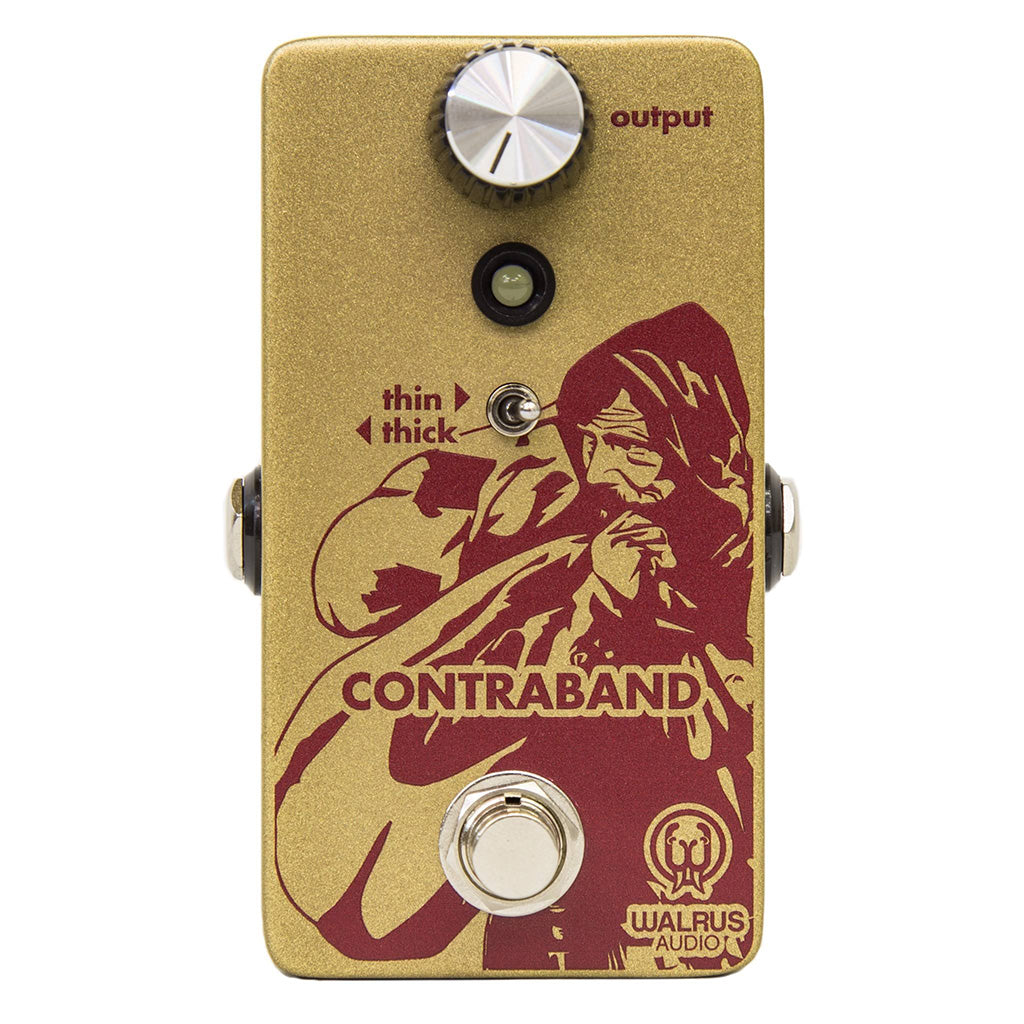 Walrus Audio Contraband Fuzz
WA-CONTRABAND
---
In stock, ready to ship

Inventory on the way
The Contraband is a single-knob fuzz machine that ravages your guitar signal and generates a metallic wall of sound. Because of its size, it's easy to smuggle into regions where fuzz is not welcome. 
 The Contraband packs a huge punch for being in a petite enclosure.  The single volume knob lets you decide how while the tone switch can help thin out humbuckers or beef up single-coils. 
The natural bass frequencies of different guitars and pickup combinations, at times can be too much; this is where the Thick and Thin switch comes in handy. Single-coil pickups may sound better in Thick mode, while humbuckers may sound better in Thin mode, but you can find versatile and complimentary tones in both positions no matter the pickup selection. The mild built-in gate allows you to get those choked-off, dying-battery sounds when you roll down your guitar's volume knob.  .
The Contraband's Thick and Thin Switch allows you to cut or boost certain incoming bass frequencies, making it a viable and versatile tool in any player's belt and really caters toward bass and analog synth players. This is your quick go-to fuzz for strings and synth that is compact and fits a wide variety of music.  Kick it on, have fun and be careful.
Lark Guitars Difference: Lark Guitars takes great pride in making sure your shipment will arrive timely, correctly and as hassle free as possible. With the massive shift to more remote ordering of guitars and instruments, this process can be exasperating at times. It is our goal to minimize any of these feelings, making your transaction from purchase to playing as joyfully possible. For more info regarding our shipping methods, please visit here.
International Shipping:
We ship all over the world, please contact us with any questions you may have or to receive a detailed shipping quote! More info here.